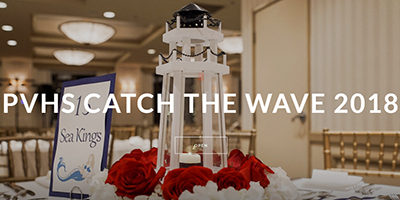 The Portofino was a beautiful location for Catch the Wave 2018. Check out the photos posted by Walk Through Productions. Have photos to share? Email to Webmaster.
read more
Sea King for Life – $10,000 The Oarsman Foundation Gold Sea King – $2500 Robert and Michelle Fullerton The King Family Greg, Mary and Collin Stewart Silver Sea King  – $1500 The Jellison Family Colleen and Craig Quinn Bronze Sea King – $500 The Forsey Family Andrea...
read more
---
Palos Verdes High School Parents:
Welcome current and prospective Palos Verdes High School Booster Club members! To provide a top notch college preparatory experience to our students in a public school context it takes tremendous commitment from our entire community. Thumb through a recent PVHS yearbook and it becomes clear that the breadth and depth of academic and extracurricular activities at our school are second to none and offer our students abundant opportunities to learn and explore just about any interest. The PVHS Booster Club plays an important role in making that happen.
…continue reading
Join the Booster Club and get a rebate for your team, club, or organized group!
Follow Us on Facebook
Palos Verdes High School Booster Club
Apr 14, 2018 @ 4:11pm
Palos Verdes High School Booster Club
Apr 10, 2018 @ 6:55am
Palos Verdes High School Booster Club
Mar 29, 2018 @ 5:43pm
Follow Us on Facebook