Come make a splash at Catch the Wave 2018 "By the Sea"on Friday, March 9, 2018 at The Portofino. You will enjoy an amazing night of food, dancing, silent auction and live auction with fellow Sea King Supporters.
Until March 1st each dinner ticket will include a drink ticket.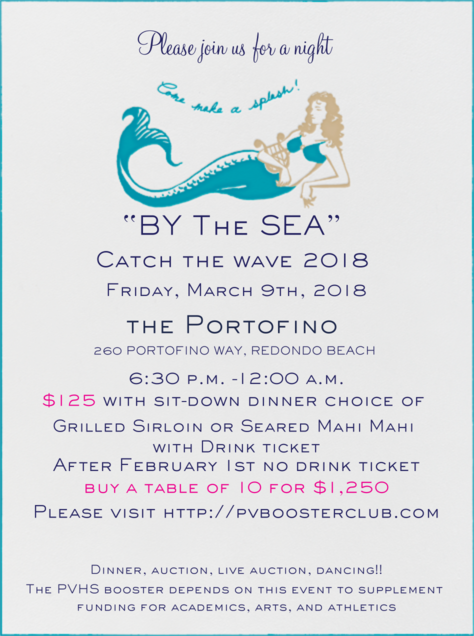 Sea King for Life – $10,000 Oarsman Foundation Gold Sea King – $2,500 The King Family Silver Sea King – $1500 Sean Armstrong Cindy and Paul Campbell The Draffen Family The Jellison Family Allison and Rick Mayer Georgene and George Mitsanas Donna and George Moussalli...
read more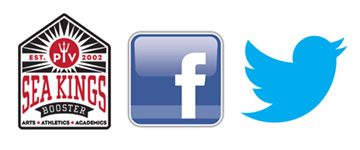 Hello PVHS Booster Club Members! On behalf of the PVHS Booster Board we would like to welcome you back to school! We hope you enjoyed a relaxing break and look forward to continuing an atmosphere of excellence in 2017! We would like to invite you to follow us on...
read more
---
Palos Verdes High School Parents:
Welcome current and prospective Palos Verdes High School Booster Club members! To provide a top notch college preparatory experience to our students in a public school context it takes tremendous commitment from our entire community. Thumb through a recent PVHS yearbook and it becomes clear that the breadth and depth of academic and extracurricular activities at our school are second to none and offer our students abundant opportunities to learn and explore just about any interest. The PVHS Booster Club plays an important role in making that happen.
…continue reading
Join the Booster Club and get a rebate for your team, club, or organized group!